OH MY YUM!!! Sugar Cookies
My favorite bloggers and I decided to exchange cookies this year! This recipe for Sugar Cookies is the one I chose because it is near and dear to my heart. It's an old family recipe that has been made by my Mom, Aunt, Grandmother, Great Grandmother and now being made by my Sister and myself!
3 cups sugar
3 eggs
1 cup butter
1 pint buttermilk
7 cups flour
1 tablespoon vanilla
3 heaping teaspoons baking powder with the flour
4 level teaspoons baking soda in the buttermilk
Cream butter and sugar; add other ingredients and mix well; alternating the flour and milk. Drop by large tablespoons on a cookie sheet. Bake at 375 about 10 minutes (brown around the edges).
Decorate with red and green sugar crystals or frost them after they cool. YUMMY!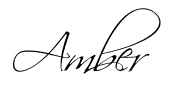 Labels: blogging, cookie exchange, cookies, family, holidays, recipe