The Erin Condren Life Planner
So I have taken the plunge. I did it. I've been looking (drooling) at the Erin Condren life planner for over a year now. When I was looking for an editorial calendar for my blog I looked at these but couldn't justify the price for blog use only. But I came back to them recently and I decided to get one. Not really for my blog but just for my life in general. As you can see from the above picture, the presentation of this planner is so pretty! I love the design of the box and tissue paper inside tells me I'm about to open an awesome product. The picture on the far left is the cover I chose and my name. The bands and markers are sold separately.
I'm so glad I did it! I am in love! No really...I am. It sounds strange, but I love all things stationary and this thing is pretty sweet. It may seem like an ordinary planner but it's not.
Target has cute stuff for planners!


I've had fun buying things for my planner (don't tell my husband!). I've found cute stuff at Target, Michael's, AC Moore and Hobby Lobby. Etsy shops make cute stickers and accessories too!
My planner buddy is AWESOME!
In the EC (Erin Condren) world of planners, you can join facebook groups. These women are so creative and I get inspiration from them. You can also sign up for a planner buddy (like pen-pal in the OLD days LOL). My planner buddy is from New York and she sent me a box full of goodies! I was in shock.
My first week with my life planner
There is definitely a technique. I know this sounds cRaZy to all that do not get the planner thing. There are so many ways to decorate. I like to use mine as a creative outlet. I use the note pages in the back as an art journal.
My favorite song lyrics
My favorite Bible verses
Another picture of my planner - like my OMG sticker? hehe
My doodle of a girl jumping for joy


So you see, this is more than just a calendar. I hope you enjoyed this sneak peak in to my life planner! If you are interested in getting yourself one, use my
referral link
! You get $10 off your first purchase and I also get $10 on a future purchase! SCHWEET!
Click
HERE
to order one of your own!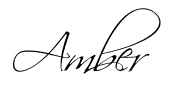 PS: This is
not
a sponsored post by
Erin Condren
- I used my own money to purchase my Life Planner and all accessories for it - all thoughts and opinions are my own! I love this planner so much that I wanted to share with you all. If you use my referral link (as mentioned above) you will receive $10 off your first purchase and
I will also receive $10 on a future purchase
. Happy shopping!
Labels: art, Erin Condren, Life Planner, music, stationary