Finish This! 15th edition
Another Finish This! If you do not already join in, you really should. It's fun to answer and to see how others answer too. I find that a lot of us have the same answers sometimes! As always, I am linking up through:
Becky @ The Java Mama
http://www.thejavamama.com/
Here we go!
I like wearing
.......Jeans. Oh yea....I love it. I have to dress up for my full time job; which annoys me. So anytime I can dress "down" I'm all about it.
My most memorable style was
......... I have no idea. Seriously! Probably the things I wore in the 80's. At the time I thought this was a normal style. Till I look back at it now. HA!
I dress to impress when
........ I really don't dress to impress that I know of. Although I suppose if I had a job interview I might think differently.
The best style tip I ever received
....... Is to wear clothes that actually fit me. I know that sounds strange! But after losing 75 pounds a few years ago I still gravitated toward clothes that are big on me.
Three wardrobe staples in my closet
....... Black dress pants, Black cami's and Black jacket or sweater. Notice they're all black. LOL But they go with everything!
Three words to describe my style
..... Hmmm... comfortable, affordable, business-like (for my job)
And there you have it! How would YOU answer these?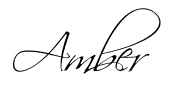 Prompts for WEEK 31 (August 6) are:

If I went back to school, I would study
My favorite subject in school
I wish I had paid more attention
The dumbest thing I did in high school was
In high school, I thought I knew
Labels: clothes, finish this, style