30 Days of Lists [day 1 & 2]
#30lists Day 1
#30lists Day 2






Hi everyone! How are your lists going? I had fun yesterday decorating some pages in my
Erin Condren on-the-go notebook
. FUN!!! So far so good. Above are day 1 and day 2.
If you are joining me on this journey, leave your blog link below, or your Instagram name so I can check you out! Have fun!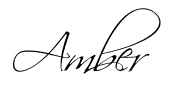 PS: This is not a sponsored post by Erin Condren or 30daysoflists.com - I used my own money to purchase my On-The-Go Notebook and all accessories for it - all thoughts and opinions are my own! I love these products so much that I wanted to share with you all. If you use my Erin Condren referral link (as mentioned above) you will receive $10 off your first purchase and I will also receive $10 on a future purchase. Happy shopping!
Labels: #30lists, 30 days of lists, Erin Condren