Finish This! 19th edition
This is a fun game called "Finish This"! Where our awesome co-hostesses come up with great topics for us to write about. Check them out!
Becky @ The Java Mama
http://www.thejavamama.com/
This week we're talking about Labor Day and careers/jobs. Let's get to it!
I celebrated Labor Day by.
....... doing regular house stuff. I am fortunate my company gives us this day off. I cut up cantaloupe, did laundry, writing and later on getting my hair cut. Pretty boring huh?
My dream job/career would be
.......Ok, it's weird that we're talking about this topic! I've been struggling with my job for awhile now. Just feeling like there has got to be more to life than this. So it's been weighing heavily on my mind the past few weeks. But the problem is, I've been at my job for almost 25 years. I grew up there. I don't know anything different. And I don't know what I want to be when I grow up. LOL
My first paying job was
....... wow, so long ago! I was in high school and worked at Dairy Queen! I didn't like it much, but I did work with some of my friends, so that made it OK. I can still make the infamous Dairy Queen "swirl" on the top of a cone. Yep.
My current job is
........ I talk about it frequently....LOL I do
customer service
work for a dental manufacturer. I am burned out; however. Big time. I am currently on a mission to consider what else might be out there for me. I usually draw a blank though.
Now it's your turn.....tell me all about it in the comments!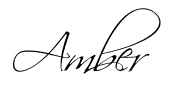 Prompt for WEEK 36 — September 10

I am serious about
I am most relaxed when
There's no place like
Labels: customer service, finish this, Labor Day