Finish This! 20th edition
This is a fun game we play EVERY Wednesday! Our awesome co-hosts come up with questions for us to answer and then we get to read everyone's responses! I am linking up through:
So let's get answering!
I am most serious about
........ Well by nature (Capricorn), I am serious about almost everything. LOL But I guess if I had to pick one thing it would be music. Yep...I know that you knew I was going to say that, right?! I love music. All kinds. Can not live with out it.
I am most relaxed when
...... I am so predictable. But for real, I am most relaxed when I am by the
ocean
. I call it my therapy session. Try it sometime! Sitting in my chair, toes in the sand and just listening to the waves roll it. It puts me in a trance.
There's no place like
..... home. Even though I like to vacation at the ocean, it's always nice to come back to the place you call home. When we're away that usually means I am away from my
4-legged
kiddos and I miss them when I'm gone! And whether I am gone for 20 minutes, or a week they miss me just as much. You gotta love it!
Now it is your turn! Tell me how you would answer these in the comments below!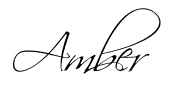 Prompt for WEEK 37 — September 17

I'm the type of person who
My favorite joke or riddle is
All that really matters is
Labels: Capricorn, dogs, finish this, music, ocean