Did you miss me?
Summer time storms (photo credit to Scott Albright)













Hi Everyone! I took a little break from writing over the past week. I had an extended July 4th Holiday from my full time job, so I decided to take a little breather. :) Isn't that an amazing picture above? With humidity, comes late day/evening thunderstorms. My husband is a really good photographer and captured some great photos of a storm that rolled through here last week.
Plus there is another reason. LOL I am just about one week in to not drinking Diet Pepsi or (local iced tea brand) Turkey Hill Diet Green Tea. So I think I needed to just veg for awhile. It wasn't easy and I'm sure I'm not out of the woods yet, but I'm feeling OK about it.
At first I think I was trying to get away from the caffeine, but the more I researched on the wonderful WWW I think I'm really trying to escape the addiction to aspartame. This stuff is EVERYWHERE!
While I admit I am a Diet Pepsi addict, I really only had about 1-2 cans a day. Weekends were probably more just because I was not on my usual schedule. I think I just wanted to kick the soda habit all together. I tend to search subjects on the Internet that fascinate me and as usual, that was a mistake. People were listing their with drawl symptoms and it scared the livin' daylights out of me. HA! I stopped looking at it and tried to be thankful that my symptoms were no where near what those people were describing. I can only imagine it is because I didn't drink a 12 pack a day. :)
Are you a soda drinker? Have you recently kicked the habit? Tell me about it in the comments! How do you feel about aspartame and other artificial sweeteners that are all around us these days?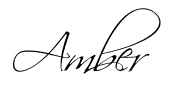 Labels: aspartame, detox, diet pepsi, thunderstorm, turkey hill diet green tea