Finish This! 12th edition
Times flies! Can't believe it's time for another 'finish this'! Like every week, I am linking up through:
Becky @ The Java Mama
http://www.thejavamama.com/
Let's do this!
It's never too late......
to accomplish bucket list items. I totally just did this last weekend. My family and I took a 5-hour comprehensive
kayaking
course! It was fun and we had a blast.
I compare myself to others..... way too much. I don't know why we're so hard on ourselves. We are our own worst enemies. I'm constantly comparing myself to others and I wish I wouldn't.
My personality is...... quiet...for the most part. Until you get to know me, then I open up a lot more. I'm a Capricorn, so sometimes I might come off as aloof, but I'm not really....just reserved I guess. :)
I can........ do customer service like nobody's business! For real. I think I can do my job with my eyes closed. But I am totally burning out. I hate being on the phone anymore and I would love to work in a room all by myself. hehe
I embrace change...... not too well sometimes. Not sure if it's the Capricorn in me or what. I like having a schedule and like to know what is coming next. When things fall out of plan I get a little weird. LOL!
Share your answers with me in the comments below! Hope you're having a good week so far!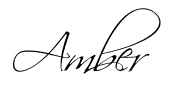 Prompts for WEEK 27 (July 9) are:
For July 4, I celebrated by …
My go-to cosmetic product is …
I am inspired by …
The best relationship advice I received was …
When no one is around, I tend to …
Labels: bucket list, Capricorn, customer service, finish this, kayak, phone