Finish This! 14th edition
It's already time for another Finish This!! Check out the blogs of the lovely ladies I link up through every Wednesday!
Becky @ The Java Mama
http://www.thejavamama.com/
Let's go!
I add spice to my life by....... Going to concerts. Yep. At 44 years old I am still going to concerts. I am a music freak and there is nothing better than going to see your favorite band play LIVE! wheeeeeee!
Bacon is...... OH SO YUMMY! I love bacon! And if left alone with a crispy pound, I'm not afraid to admit I would eat it all. :) But I save it for an every once and awhile treat. It does not love me as much as I love it.
The perfect meal...... is Thanksgiving Dinner. OH BABY! My family has wonderful tradition-like foods that we love. And we cook them every year! I let myself enjoy that meal with no restriction. HA!
My favorite food to grill is....... A juicy burger. mmmm nothing like it.
I beat the heat by........ well my first choice would be to jump in the ocean, but since there isn't one in my back yard, I'd have to say by drinking plenty of fluids and visiting our local pool. (or stay inside with the air conditioning LOL!)
It's your turn! How would you answer these?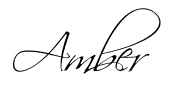 Prompts for WEEK 30 (July 30) are:
I like wearing
My most memorable style was
I dress to impress when
The best style tip I ever received
Three wardrobe staples in my closet
Three words that describe my style
Labels: bacon, concerts, finish this, hamburger, music, ocean, summer, Thanksgiving