Finish This! 16th edition!
Our lovely hostesses come up with fabulous topics for us each week! Aren't they awesome? Make sure to stop by their blogs and show some love!
Becky @ The Java Mama
http://www.thejavamama.com/
Welcome to another edition of Finish This! Let's get going!
If I went back to school, I would study...... Nutrition, hands down. I spent most of my adult life really not understanding (or caring?) about what I was to eat. It showed. But as I grew older, I got the message.
My favorite subject in school....... It was in Junior High....Eastern/Western Cultures. I really enjoyed learning about countries abroad.
I wish I had paid more attention..... in American History...definitely.
The dumbest thing I did in high school was..... (boy that's a loaded question) If I had to pick ONE - the time I decided to cut my hair all by myself. WHAT?! Yea, it was bad, very very bad.
In High School, I thought I knew....... everything. Yea, I admit I didn't, but just thought I did. Looking back, I realize this. LOL
Now it's YOUR turn! Tell me in the comments how you would answer these!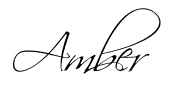 Join us next week!
Prompt for WEEK 32 (August 13) is:

13 Things To Know About Me
Labels: american history, finish this, nutrition, school