Monday ramblings....
I usually prepare my blogs for the week on Sunday's. We had such a busy weekend that I sat down to write last night and just couldn't do it. I got nothin'! So instead of forcing a blog that just isn't happening today, I thought I would just write some random thoughts that were floating around in my head over the weekend.
***
I'm still shocked over the passing of Robin Williams. As most of us, I grew up watching "Mork and Mindy". What a funny show. Then the all the countless movies where he has made us laugh or cry. There will definitely be a void in the movie/TV industry. Depression is very real folks. If anything good can come out of his passing I hope it's that we start paying attention to this imbalance. I lost a childhood friend to suicide who dealt with depression what seemed his whole life. Scary.
***
The riots in
Missouri
are scary. I'm not educated enough in what actually happened to ramble on about who is right or who is wrong, but it is down right scary what is happening there right now.
***
My
best friend
(aka "blankie") was here for a short visit this weekend. I've really been missing her. She was my work out partner in crime. We're best friends since high school so I feel like a part of me is missing. :(
***
My daughter (
Heather Feather
!) is moving out in a few short weeks. Now don't judge me...... LOL I don't want her to move out. Yes, she's 25 and just now moving out on her own, but there were valid reasons why she stayed. But anyway, I'm sad. My baby girl and I have been through a lot together.
***
If you read last weeks "
Finish This
" you may remember me mentioning that we we foster doggies that were on the "last call" list. We currently have Bruno (aka "nugget"). We found out over the weekend that an application came through and someone is interested in adopting him. This is wonderful news! But...on the flip side, the hardest part of fostering doggies is letting them go. He has been with us for a year and a half now, so this one will hit me hard.
***
Ever since my gall bladder removal surgery in March, I've been struggling getting back to my normal work out routine. This disturbs me because I HAVE TO exercise. There is just no question about it. I took two long walks over the weekend. Saturday was 4.44 miles and Sunday was 5.05 miles. I am so sore. LOL but I gotta start back somewhere.
Do random thoughts run through your head sometimes? (of course they do!) Share them with me in the comments! Thanks for reading my ramblings.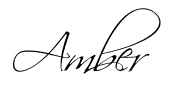 Labels: Bruno, depression, exercise, finish this, foster mom, ramblings, random, Robin Williams, walking