Weekend Wrap-up
Photo credit: Scott Albright
Hope everyone had a great weekend! I had a blast! Despite the threat for yucky weather on Saturday, it turned out to be beautiful day. Hubby and I went to the
John Wright Restaurant
for dinner and drinks. We had a fabulous time! The food was excellent. And hubby got some awesome shots with his camera after dinner.
There is tons of history along the Susquehanna River. Including the enormous bridge that connects two towns together. If you're interested in reading more, go
here
. Very interesting!
bridge that connects Columbia, PA to Wrightsville, PA
Below are some pictures that Scott took after dinner. Enjoy!
fluffy clouds, beautiful
HEY! That's me!
It was kind of windy....long hair problems :)
I hope you enjoyed these pictures! Have a great Monday!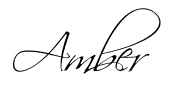 Labels: John Write Restaurant, Susquehanna River