13 Things I Love About VaCaTiOn!
It's finally June! Which means many of us will be vacationing away from our homes, or doing a "stay cation". Both are fabulous and enjoyable. My vacation of choice is the BEACH! The ocean does something to me. So here are 13 things that I love about vacation with the beach in mind. :)
1. I can "unplug" for a week. Well, OK...I'm not being honest here. I'm the first to admit that I take along all my gadgets (phone, tablet). I guess I should say I unplug from my work phone and computer. I don't have to talk to anybody if I don't want to. LOL And I try not to check my work email while away.
haha I'm on Facebook....shhh don't tell anyone! LOL
2. I eat food I don't normally eat! Yes indeedy. While at home, I try to follow a food plan (doesn't always work, but I try) but while I am away, I can loosen the reigns a little bit and enjoy things I don't normally eat.
3. I get to spend time with my BFF! She lives in New Jersey and I live in Pennsylvania. We normally vacation together with our families, so I look forward to a week of giggles, good eats etc.
CHEERS!
4. I drink a lot (A LOT) of alcohol! I'm not sure if this is something to be proud of or not, but one vacation my BFF and I went through 2 handles of Bacardi Rum (just the two of us). We LOVE Mojitos, so this would be why we went through so much rum. Each day of the week we tackle a different liquor/drink. Such as beer one day, rum day, vodka day. You get the picture. LOL
Must have been a "beer day" hehe
5. I get to sit on the beach! Who doesn't love this?! I suppose if you're not a sand person, you might not enjoy this. I love the sand between my toes. I would sit out there all day as long as I had drinks.
Doesn't take me long to get my shoes off once I'm on the beach
6. No schedule! I love this about vacation! We spend most of our days going by some sort of schedule. I am normally a schedule person, but not during vacation. I love doing whatever we want, whenever we want to do it.
7. Sunset/Sunrise. There is nothing more beautiful than a sunset on the bay, or a sunrise across the beautiful ocean.
8. Swimming in the ocean! If the water is warm enough, you'll find me in the ocean. Since I was a kid I would spend a lot of time in the water with my cousin's. Even as an adult, I will ride waves with a boogie board or just plain old body surfing. Occasionally I get wiped out by a huge wave and loose my sense of direction. LOL That's not always fun though.
9. Campfires! Oh I love this....so much! We sometimes have them here at home too, not just at the beach. But there is nothing more relaxing than a campfire right on the beach (if it's allowed of course). S'mores are my favorite thing to have around a campfire. We also will roast hot dogs if enough people want them.
10. Pool time! Nothing better than coming back from a day of sun and sand and taking a dip in a nice cool pool.
11. Making meals together. This is always fun. We usually menu plan a few weeks before we depart. Each family will make a dinner or two (depending on how many there are of us). And no doubt it's always yummy!
12. Sight seeing! Even though we have been to this spot several times, there is always something to see. Usually if the weather is unsettled, we'll venture down to where the horses are on the beach (Corolla, NC). It's a beautiful site. We'll usually do some shopping too because who doesn't like to bring "OBX" souvenirs home?
13. The site and sound of the ocean. I saved this one for last because it's the most important one to me. I often refer to the ocean as my "therapist". It's so true. There is something about staring out at the waves rolling to shore and hearing the waves roll about. If you have never been to the ocean, I highly recommend it.
Here we are just taking it all in. Nothing better.
And then there is the sad ride home picture. :(
So there are my favorite things about vacation! What are some of the things that you love about vacation time?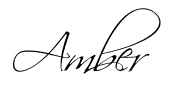 Labels: beach, beautiful, beer, horses, mojito, New Jersey, OBX, Pennsylvania, sunrise, sunset, therapy, vacation