30 Day Ab Challenge
Guess what I'm talking about today? hehe You got it! I am participating in this ab challenge with a group of local friends. It started Saturday (June 14), but I encourage you to join in NOW! It's pretty easy in the beginning so you could catch up fairly easily.
I'm not going to lie....it looks tough, but I'm going to give it a try.
I challenge YOU to do this with me! I'll report back after it is over to let you know I am still alive. LOL
Good luck! I know I'll need it!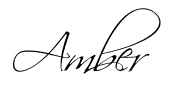 Labels: 30 day ab challenge, exercise, fitness