Finish This! 10th edition
Wednesday means another Finish This post! I hope you are enjoying these as much as I am. I am linking up through:
I could spend all day

......

At the beach. But then you knew that already. LOL!
My primary and most essential goal in life....... Wow. I think I would have to say, to be the best person I can be. The best daughter, the best sister, the best friend, wife, Mom etc.... I am human though and I screw up quite often, but my intent is to use all the tools my parents gave me growing up.
You might be surprised to learn......... That I used to sing in the church youth choir, play the piano and flute as a youngster. I was in my high school marching band for a few years. I can still hear the lead flute player screaming "FLUTES UP!!" during the hot summer practices. :)
My favorite place to be in the world is....... Really?! hahahahaha! Once again, the beach. I would live there if I had no responsibilities. :-)
I wish I had known sooner...... that I would regret giving up my music lessons. I am thankful my parents were involved in music at our church growing up because that meant that my sister and I were also involved in music. However; as a growing kid in to the tween years into the teen years, I was more annoyed by the music lessons than anything. As soon as I didn't have to keep taking those lessons, I quit. Now I wish I had not done that. I still play the piano a little (forgot a lot!) but haven't played the flute in quite some time. As for singing, well I am always singing in my car to my favorite music. LOL
That's it for me! Now it's YOUR turn! How would you "finish this"?!?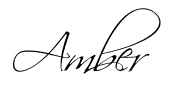 Prompts for WEEK 25 (June 25) are:
I have a quarter to use a pay phone, I call ….
I found $25 in my pocket, I buy …
I have 25 minutes to watch anything on TV, I turn on …
A meal I can prepare, from start to finish. in 25 minutes or less is …
At the age of 25, I wish I had known …
If I drove 25 miles (direction) from my house, I'd be in ..