Finish This! 11th edition
Linking up with:
This week totally got away from me!
I usually try to write my blogs for the week on Sunday's but life happened!
Here we go with this weeks "finish this"....
I have a quarter to use a pay phone, I call
.
....
First of all, a pay phone?! Wow, can not remember the last time I saw one of these! But to answer the question, I'd probably call my Mommy. :)
I found $25 in my pocket, I buy..... MUSIC MUSIC MUSIC!!!!!!!!!
I have 25 minutes to watch anything on TV, I turn on....Real Housewives of....... I know, I know...it's my guilty pleasure!
A meal I can prepare, from start to finish in 25 minutes or less is....anything with Bisquick. I love this stuff!
At the age of 25, I wish I had known....that I'd still be at the SAME JOB I am now.
If I drove 25 miles south from my house, I'd be in... pretty sure I'd be in Maryland. Or Delaware. OK, I'm not really sure. LOL
Now it's YOUR turn!!!!!!! And GO!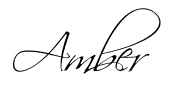 Prompts for WEEK 26 (July 2) are:
It's never too late …
I compare myself to others …
My personality is …
I can …
I embrace change …
Labels: customer service, finish this, music, pay phone