Public Speaking
So the topic is simply....public speaking. I think I broke out in a sweat just thinking about it.
I don't like it. I avoid it at all costs. I refuse.
Yep, those are my thoughts on that subject. I don't even like going to seminars where you break out in to groups and someone has to report back to the entire room what your group came up with. I don't like talking in groups of people. I don't really enjoy talking to people I really don't know that well. Wow, that makes me sound like a snob. I'm really not -- honest!!! It's just who I am I guess.
I noticed that a lot of fellow bloggers are the same way as I am. Perhaps we use writing as out outlet instead of speaking. This might be why we all get along so well! I prefer to write my thoughts down instead of presenting said thoughts out loud to a room full of people.
So tell me....are there any people out there who "enjoy" public speaking? If so, let me hear you! Or maybe it's not something that is enjoyed, rather they just get through the first 5 minutes then they are fine. HA!
How do you feel about public speaking?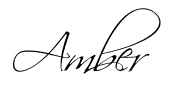 Labels: blog, blogging, do not like it, public speaking, refuse