Finish This! 8th edition
Taken by my Hubby in Outer Banks, NC











So another Wednesday is upon us already. I can't believe how the weeks are just flying by! Like every week, I'm linking up through fellow bloggers:
Check out their blogs to either link up or read other blogger's answers:
Nicole
,
Becky
,
Jen
&
Lisa
1.
I conquer fear
..... by taking Celexa - true story. The older I get, the more I seem to have anxiety and fear over certain things. This helps me cope so I can function. hehe
2.
I follow my heart
.....I'm still working on this one I think. I try to listen to my inner gut (intuition) but sometimes I ignore it.
3.
I feed my soul by
......writing and drawing/painting. I'm not an artist by any means, but the doodling and smearing paint around on a canvas seems to feed my soul. I even have an adult coloring book that I purchased from
Amazon
. Sometimes I get my
colored pencils
out and color away. It helps!
4.
I used to worry about ______ but then I
......I used to worry about what other people think of me, but then I realized that no matter what I do, someone will always have a problem with it and have an opinion. So I'm learning to "smile & nod" and just move on.
How would you answer these? I think they were tough ones this week. Really made me think!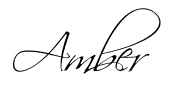 Prompts for WEEK 23 (June 11) are:
The best compliment I ever received …
Wearing red lipstick makes me feel …
The best investment I've made …
My best childhood memory …
**
This post contains affiliate links, which means that at no cost to you, I receive a small commission if you make a purchase using the provided links**