Finish This! 5th edition
Thanks for joining me for another Finish This! As always, I'm linking up with fellow bloggers:
1) I feel energized when….
I get a good work out in. I may not want to do it, but I'm sure glad I did when I'm finished!
I'm complaining about my own life and then see someone else that clearly is having a harder time than myself.
I fall off the food/exercise wagon and my clothes feel tight. :(
4)
I feel indestructible when...
Not sure I've ever felt indestructible. Well except maybe while training for the 1/2 marathon.
I'm trying to figure out HTML for my blog. The simplest thing such as adding a font seems so difficult.
I'm answering technical questions at my job.
Join me next week as we explore these questions:
A lesson I learned from my Mom.....
My best hair day was...
I am grateful for....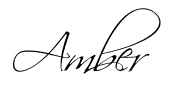 Labels: finish this