What is your favorite quote?
There is this quote that I have adored for years. I love it so much that I had it as my email signature for quite some time.
We are not human beings having a spiritual experience. We have spiritual beings have a human experience.
-Pierre Teilhard de Chardin
I guess it could be taken different ways, depending on the person reading it. But to me, I love this because it describes what I believe. Yes, we're human beings, but this body we're in is just a temporary vessel. Our real home is on the other side where we are
spiritual
beings. Coming to this plane to learn karmic lessons to further our souls. I remember this quote when I'm going through something that is difficult. I'm here temporarily and I am learning a lesson. :)
Now share your favorite quote! Do you have one that means a lot to you? Whether it's a serious one, funny or sad, share away!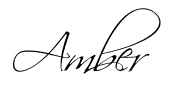 Labels: pierre teilhard de chardin, quote, spiritual