Finish This! 6th Edition
Hope your week is going good so far! I can not believe this weekend we'll be observing the Memorial Day Holiday. Time sure does fly!
It's time for the weekly 'Finish This'! I always link up through:
My favorite recipe is.....
I totally just make it over the weekend! It's a weight watchers friendly baked beans. I'll have to post the recipe for it one of these days. Goes great with summer-time cook outs! NOM!
I believe in.....
equality...for EVERYONE. There! I said it! Yes I did! OK, listen...I'm mainly talking about same-sex marriage. Just today, the
Federal judge strikes down Pennsylvania's same-sex marriage ban
and will be issuing marriage licenses to same-sex couples. Now, I totally know what the Bible says....Yes I sure do. Not only that, but we've heard it over and over again by the people that do not agree with same-sex couples. I look at it this way....it doesn't affect me. It's none of my business. If they want to get married, who cares? It's not for me to judge...that is up to the Higher Being that you believe in. Don't get any ruffled feathers people...just a thought. :P
I need to set boundaries....
hmm I've been thinking about this one all day. I guess I would have to say with my computer usage. Maybe spending too much time on Facebook or cruising around the web. I want to write more. So perhaps this is a time management issue instead. I don't know. LOL
I began living when.....
No offense to my
sweet pea Heather-Feather
, but I'd have to say once she grew up and didn't need me anymore. Well, as a child would anyway. But if I'm honest with myself, I would say when I turned 40 is when I really started living. I explored my artistic side with drawing and writing. I've been having fun!
So there are my answers...how would YOU answer these? C'mon, I wanna hear!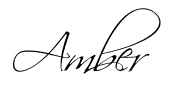 Prompts for WEEK 21 (May 28) are:
The best mistake I ever made …
From this mistake, I learned …
When I'm anxious, I tell myself …
All I really want to do is …
Labels: artistic, equality, finish this, Memorial Day, Pennsylvania, same-sex marriage, writing