Finish This! 7th edition
Another Finish This! YAY! I look forward to Wednesday's. Thanks for my fellow bloggers for hosting this link up:
OK, let's go!
The best mistake I ever made.....
was starting my family at a young age. I say "best" because my Feather is the best thing that ever happened to me. :)
From this mistake, I learned....
that while I was a young Mommy, I should have furthered my education while I was still young.
When I'm anxious, I tell myself.....
it could be way worse.
All I really want to do is....
be happy. That seems so simple. But it really is harder than it seems. There is no manual for this thing we're doing called "life". Wish there was. Guess it's my job to figure it out!
Now it is your turn! How would you finish this?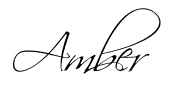 Prompts for WEEK 22 (June 4) are:
I conquer fear …
I follow my heart …
I feed my soul by …
I used to worry about ____ but then I …
Labels: anxious, finish this, learning, life, life manual, mistakes