Finish This! 6th Edition
Hope everyone is having a good week so far! It's time for another Finish This post! I am linking up with:
A lesson I learned from my Mom.....
I have learned many lessons from my Mom over the years! But the one I chose was "do not stare at people who are different than you". (meaning like if someone has a disability) I grew up knowing that people that were different were just like me and you. And starring at them only makes them more uncomfortable than they probably already are. I feel this was being taught to us at a young age, because little did we know, my Sister's Son, Benjamin was born with Williams Syndrome. It was good practice. :)
To burn calories, I.....
Normally I try to get to the gym at least 3 times a week. I'll do the treadmill or elliptical and also do some strength training. I just committed myself to a 4 week boot camp class. (2 classes a week) This is NO JOKE! For real! Tonight is my 3rd class and I'm still sore from Monday's class. hehe
My best hair day was......
I can't recall one day in particular, except maybe my wedding day. Every time my
Heather-Feather
cuts my hair the salon, I always feel like I'm having a good hair day. She always styles it for me. Love her!
I am grateful for.....
Oh many things! I am grateful for a roof over my head, a job that helps provide for my family, an insurance plan that helps take care of my health. I am grateful for my family & my friends!
Now it's YOUR turn! How would you answer these questions? Feel free to answer them in the comments below!
Join me next week as I write about these:
My favorite recipe is....
I believe in.....
I need to set boundaries.....
I began living when....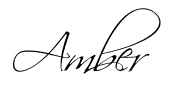 Labels: calories, finish this, grateful, Mommy