Things that made me smile last week
Yep, for some reason last week was a craptastic work week. Between the office politics and the
co worker
who feels the need to talk during every second of the work day, I was definitely spent.
This was my dinner, Thanks Mr. Beam





But the week ended on a good note. Friday, my BFF came to visit from New Jersey. She moved there to be with her Fiance last October. I miss her terribly! If you read my
marathon
post, she's the one that suffered, err I mean, trained and ran with me. We've been through a lot together!
We all met at our other friend's house, Melissa for a Mexican dinner feast. It was so yummy!!
Nom, Nom, Nom
We ate and talked and ate some more. The weather was fantastic, so Melissa built a fire.
We had so much fun we realized it was 4:30 AM and that we should probably to to bed. LOL! I cherish these times with good friends. I love them!
Here's to a better week!
So that is what made me smile last week - how about you?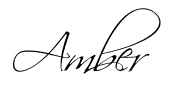 Labels: BFF, co workers, customer service, Pittsburgh 1/2 Marathon, smile