6 things I have learned from my oldest child....
This is my Heather. She has many nicknames - Heather-Feather, Hea, Feather, and one from way back, Pookie. LOL Her full name is Heather Cherish-Marie Jones. Yes, her middle name is two names hyphenated! I know it's weird, but I have good reason! (BTW, she doesn't really like it but I think it's growing on her)
So the story behind her "two name" middle name starts way back in 1986 or so. I was dating her Dad and even though we were very young (me 17, him 19), we had picked out our children's names awhile. For a girl, we picked "Cherish Marie" and for a boy we picked "Christian Daniel".
The summer before my senior year in high school, my best friend "Heather" was killed in a car accident. I was devastated, as was our whole group of friends and anyone else who's life she touched. Heather's Dad knew "Heather" also, so it was a very sad time for all. We both felt strongly about naming our girl child "Heather" after our friend that had passed away. But I still loved the name "Cherish Marie" so I decided to use them all. And that's how Heather Cherish-Marie came about. :-)
So the point of my post today is to name 6 things I have learned from my Feather over the years. She has grown in to a beautiful young woman. Ok, here we go:
1) Patience. I was a very young Mom, and her Dad and I split up while she was still a baby. So being a single (young) Mom was scary to me. She was such a happy-go-lucky little girl that being patient came easy. She was easy going and just would go with the flow.
2) Unconditional Love. She has reminded me about this many times through out her life. Not in words, but by her actions.
3) Compassion. Her love for her family and friends is amazing. She is also very compassionate towards animals. We've always had a family dog while she was growing up and she loved them all so very much.
4) To just be yourself. As far back as I can remember, Heather never fell in to peer pressure (that I'm aware of! lol). She was always just herself. Take it or leave it. Even as she ventures in to her adult life, she just "is" Heather. I love that about her.
5) To embrace faith of some kind. Heather is a very spiritual person. She believes our deceased loved ones are around us, always. We share in this together. We've explored many books and seminars together. The older she gets, the more I see this in her.
6) To be a good listener. Heather is the best listener I know. I have talked to her about many things over the years and she is there to share tears of sadness or happiness. She does not judge. And even if there is nothing to say in return, she'll just give you a big hug till the hurt goes away.
I love you my Heather-Feather!!!!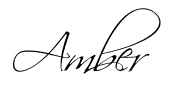 Labels: be yourself, compassion, faith, good listener, patience, the 80's, unconditional love