Finish This...2nd edition!
YAY! It's time for another 'finish this' thanks to fellow bloggers:
1) My favorite vacation spot is …
Oh boy, this is an easy one for me to answer! OBX! (Outer Banks, NC) This place is the bombdigity! If you've never been here and live on the East Coast, I highly recommend it! Even if you live in the
Midwest
or West Coast, I recommend it. My second choice would the Jersey shores. I grew up going to Sea Isle City and Ocean City, NJ. Those are great too!
2) If I won a million dollars I would …
First thing probably would be pay off my mortgage and all other debt. THEN! I would go on a very LONG vacation <insert favorite vacation spot from above>. I would quit my day job and volunteer somewhere. Hubster and I always wanted to go on a Safari trip to Africa to see all those beautiful animals and sites there.
3) If I could go on a date with ONE celebrity, it would be …
OH MAN! Well, being that I am a music-freak. At the moment I'd say Myles Kennedy (lead singer from
Alter Bridge
). Not only is he very handsome, he is an amazing vocalist and
guitarist
. His vocal range is mind blowing.
4) If I found a genie in a bottle, my three wishes would be …
I know this sounds sappy and probably everyone says this, but for there to be peace. Everywhere. Seriously. It's craziness and I can hardly stand watching/reading the world and local news anymore. Next I'd wish for everyone to have enough money in their lives to be able to live comfortably and be able to further educate themselves if they wish. (Without the burden of having a full-time job and a schedule to keep).
Lastly
I'd love to know the answer to this question: "Is there alien life among us or out there?" Oh, and when I asked my husband what his answers would be, one was "to know if there would be more 'Back To The Future' movies" :::eye roll::: LOL!
5) My favorite clothing item is …
This is an interesting one. I don't think I have a favorite! What I can say is because I have to "dress up" for my day job, I totally love being able to wear jeans and a
t shirt
or sweatshirt.
How would you "finish this"?
Join me next week when we explore these questions:
Prompts for WEEK 16 (April 23) are:
My favorite makeup item is ..
The best book I've ever read was ____ because …
My favorite TV show is …
The most spontaneous thing I've ever done is …
I prefer DOGS/CATS because …
I met my significant other …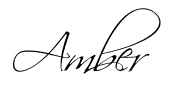 Labels: Africa, alter bridge, beach, education, finish this, jeans, Jersey shore, mortgage, music, Myles Kennedy, OBX, outer banks, peace, vacation