Fab Friday 4/25/14
Welcome to FAB FRIDAY! No words of wisdom (LOL) from me on Friday's. I'm going to share a funny quote or inspirational quote. You'll have to check in each Friday to see what the quote is.
So as the picture says above, HAVE A NICE WEEKEND!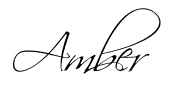 Big shout out to my fellow blogging sistah, Laura, who came up with the "Fab Friday" name for me! Thanks Laura! Check out her blog...
Labels: fab friday, funny, inspirational, quote, weekend